Leading law firm Napthens details how new bespoke app will raise the bar in client-facing technology
07 Nov 2023, posted in News
Napthens, one of the north west's leading law firms, has announced details of a new bespoke app that is set to raise the bar in terms of client-facing technology.
The app will be rolled out within AfterAthena, a Napthens group business created from the recent collocation of its employment law, HR consultancy and Health & Safety consultancy into a new model 'people services' brand.
Napthens has partnered with Manchester-based engagement technology specialist, Engage Solutions Group (ESG), to help deliver the community-centred project. The result is a solution for both mobile and desktop that is likely to set a fresh benchmark for client apps within legal.
Chris Boyle, head of AfterAthena and head of employment at Napthens, said: "There is growing pressure on business leaders, directors and HR professionals to make HR processes simple, fast and effective – an integral part of that is legal services. Many of our clients now require access to our support anytime, anywhere, with the ability to communicate with us and access case updates from the palm of their hand.
"That's what AfterAthena is here to do. We're confident it will add real value to our clients, empowering them to make informed decisions and take proactive steps with confidence. Added to that, our long-term goal is to create the biggest and most engaged network in HR, and we look forward to working with all clients to build the ultimate HR platform."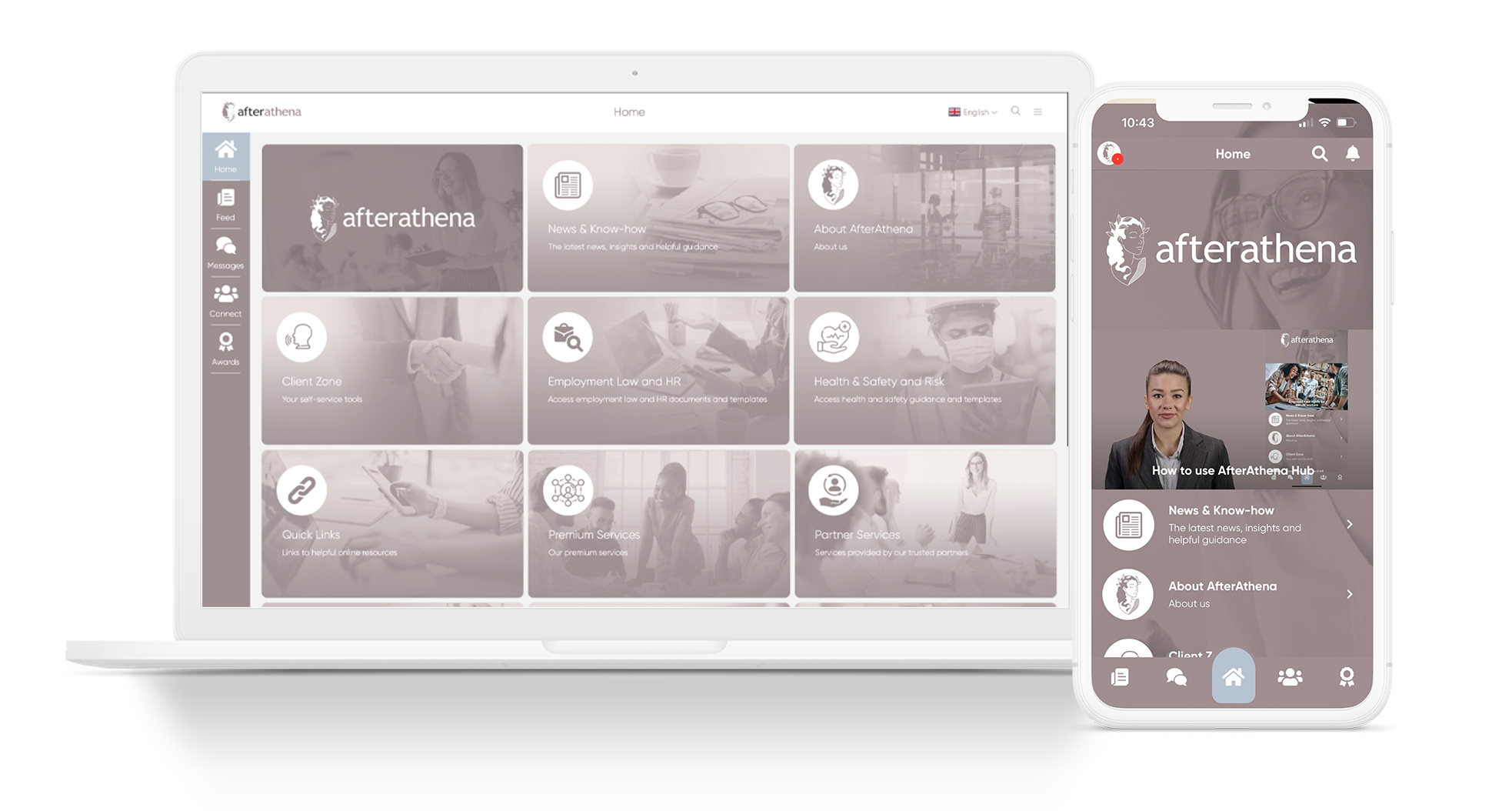 Phil Wedgwood, ESG's CEO, added: "I've been in and around legal and legal tech for over 15 years now and have never seen a law firm initiative like this. Napthens is throwing down a real marker not just in terms of digital innovation but also client experience.
"I believe that what's been delivered here is certainly unique in this space. Together we've taken Engage's oven-ready platform with its advanced integration capability and built out this remarkable multi-dimensional app. It isn't just a case tracking tool; it isn't just a mobile extranet, or a comms and messaging solution, CRM front-end, community builder or referral and cross-sell mechanism. It is all these things in one – a single window into a resource-rich world for employers, and a powerful sales, marketing and management tool for the firm.
"AfterAthena is leveraging every bit of Engage functionality in what is an ambitious, bold and massively exciting plan to switch up legal service delivery – and legal business thinking."
Chris Boyle at Napthens, commented: "As a law firm we're committed to staying at the forefront of our industry, and developing our digital offering is a key part of this. AfterAthena is the first of several new tech-led initiatives that we'll be launching, and we believe that this will help us on our journey to becoming a next-generation law firm.
"By leveraging the latest technology, we are providing our clients with more efficient, effective legal services. We're excited to be leading the way in legal innovation and look forward to sharing more details about other future tech-led initiatives in due course."
Discover how we can help you create a colleague engagement platform that creates thriving communities today.
Share
Back