Engaging for Impact: How Co-operatives Can Foster Thriving Communities and Boost Member Value
04 Aug 2023, posted in Blogs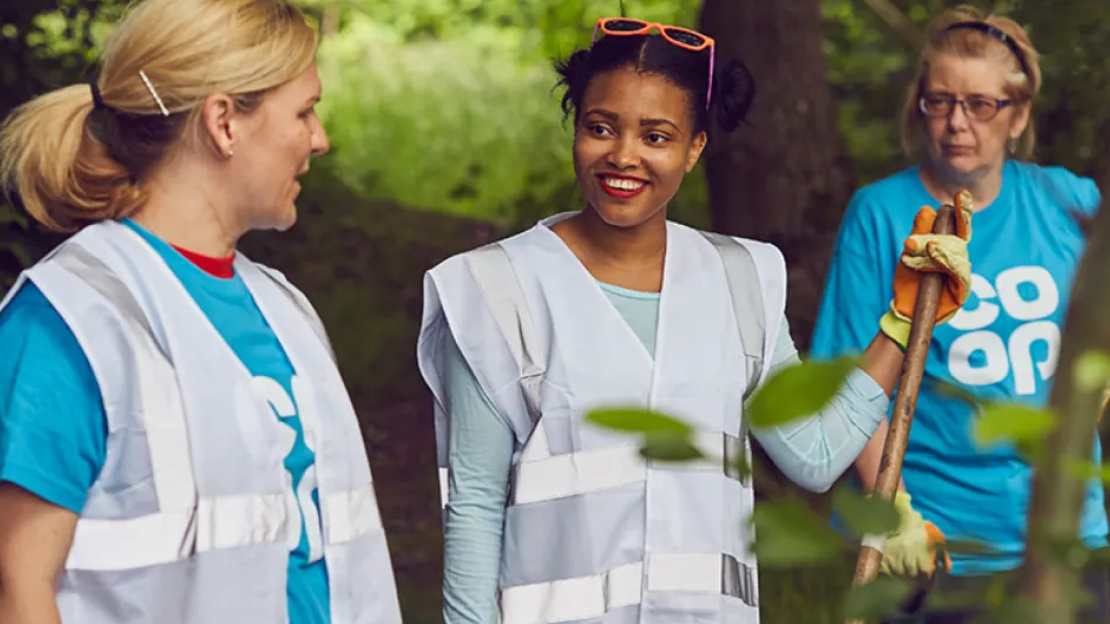 For hundreds of years, co-operatives have existed across the UK, making up its DNA with a sense of heritage and pride. Open to anyone who wants to join, regardless of their background, the co-operative spirit is one of openness, inclusion, and connection, empowering their members and communities. The long-standing collective ownership brings people together, inspiring community-building initiatives globally whilst celebrating the power of local. These member-owned models have proven highly effective – creating an ecosystem that gives back to its members, reinvesting profits into the local environment, enhancing services and supporting community initiatives.
As localities change and digital advancements continue, alongside growing customer expectations and seemingly limitless options, the co-operatives' operations have new challenges. Exploring how co-operatives can sustain progress and take member engagement to the next level is both desirable – and inevitable to keep up with the digital age. Here, we explore five opportunities and transformative benefits that mobile-first engagement technology can provide to amplify the impact of co-operatives even further.
Firstly, why is mobile-first technology relevant for co-operative communities to consider?
In the UK, 70% of web traffic now comes from mobile usage. The average number of times we check our smartphones is 63 times a day, amassing 5 hours and 46 minutes of screen usage time – with 29% of people admitting to exceeding their intended usage. It's clear from the statistics where to direct communications to maximise their efficacy. But what is everyone doing with all of that screen time? Increasingly, people are seeking social connection and entertainment, with 77.9% of the UK population now active social media users, spending 110 minutes on average per day across social platforms. (Datareportal 2023)
What opportunities can co-operative communities leverage from mobile-first technology?
1-Amplifying communication
Meaningful communication is at the heart of any thriving community. Whilst bringing people together in a physical space often isn't possible – or even impossible in some cases – enabling inclusive access to communication is vital to provide a community with a sense of togetherness.  Mobile-first engagement technology provides that central hub – a virtual meeting place – for communication. Helping to improve connectivity can increase feelings of companionship and wellbeing. With tools such as feed, direct messaging, and group chats, members can stay connected and informed no matter where they are. This enriched and targeted communication fosters a sense of belonging and drives active participation, leading to a vibrant, dynamic culture.
2-Increasing member participation
Ensuring members have access to the right tools is crucial in helping improve member participation and engagement. Member participation and democracy are at the heart of a co-operative. Mobile-first engagement technology enables engagement, giving that all-important voice to all members. From sharing experiences, receiving information, to participating in discussions, this elevated interaction ensures members feel valued and heard. Such involvement strengthens the community fabric and fosters a sense of ownership among members, giving those opportunities to feedback and share ideas for improvement.
3-Promoting collaboration
Mobile-first engagement technology promotes collaboration, offering virtual spaces for members to unite over shared interests, community initiatives, and how they can make the co-operative better. Offering new services and learning from initiatives that work in different areas. Services can be communicated, with key information, then promoted, and shared, with real-time feedback from members involved or interested in their progress. In dispersed locations, this can help to create that sense of connection, togetherness and warmth that aligns with the co-operative community spirit. These spaces act as community catalysts, sparking conversations, inspiring initiatives, and driving engagement to new heights as people can engage with each other anywhere and feel connected. These are also, importantly, safe spaces in which members are encouraged to feel comfortable and supported as the space exists within the privacy of the cooperative community and not on public social media platforms.
4- Boosting recognition
Recognition is a powerful motivator. It has an expansive list of benefits at every level, from improving mental health and wellbeing to maximising the overall effectiveness and operations of the community. With mobile-first engagement technology, the co-operative can readily acknowledge and reward members for their community contributions, enhancing their sense of belonging and fueling continued involvement. When we feel appreciated for our contributions, our brains release dopamine, the neurotransmitter associated with pleasure and reward. This can lead to a positive feedback loop that reinforces our desire to connect with others. This culture of recognition creates a positive feedback loop that inspires members to remain active and more engaged with their member community online and offline.
5-Enhancing customer lifetime value
Improved member engagement can have significant commercial benefits at the intersection of engagement and commerce. The co-operative can positively influence members' purchasing behaviours by fostering a deep sense of membership community. Mobile-first engagement technology allows for personalised and relevant communication about products, services, and member-exclusive deals which often encourages frequent and increased spending. Further, by integrating a rewards system, members are incentivised to make more significant purchases, directly impacting transaction size and maximising customer lifetime spending.
In conclusion, through enhanced engagement, mobile-first engagement technology allows co-operatives to do more of what it does best – keeping thriving communities at its heart – whilst also boosting the fundamentals of commercial performance, securing a brighter future for both the co-operative and its members. Mobile-first engagement technology empowers the strength and voice of its members whilst giving inclusive access to information and social interaction, fostering mutual growth and prosperity. After all, in a thriving community of members, everyone benefits.
Share
Back