Engaged in Conversation with… Rod Bulmer, Hedgehog Strategy
04 Mar 2022, posted in Blogs
It's time for another Engaged in Conversation podcast! In this episode, Engage's CEO Phil Wedgwood talks with Rod Bulmer, former Executive Director of the Co-op, co-founder of Hedgehog Strategy, business investor and advisor, and long-time friend of Engage Solutions Group.
This is a great listen as Phil and Rod chat about all sorts but there is one super precious takeaway and that's Rod's conviction that 'the more you engage people – colleagues, customers, and communities of interest – the better able you are to deliver a positive outcome.' It's precious because it's very senior, external validation of our belief that engagement is a genuine 360º business discipline that demands full boardroom focus – every CXO needs to appreciate  that they have skin in the engagement game.
As someone who has long been emphatic about the primacy of engagement, it's also fascinating to hear Rod reflect on how things have changed over the past 20 years. That's less to do with the 'what' – it has always been about communicating that clarity of mission and getting everyone pulling in the same direction – and far more to do with the 'how'. Digitalisation has opened up a world of increasing democratisation, and with it both opportunity and threat – underlining again the need for that high-level strategic approach to get engagement right.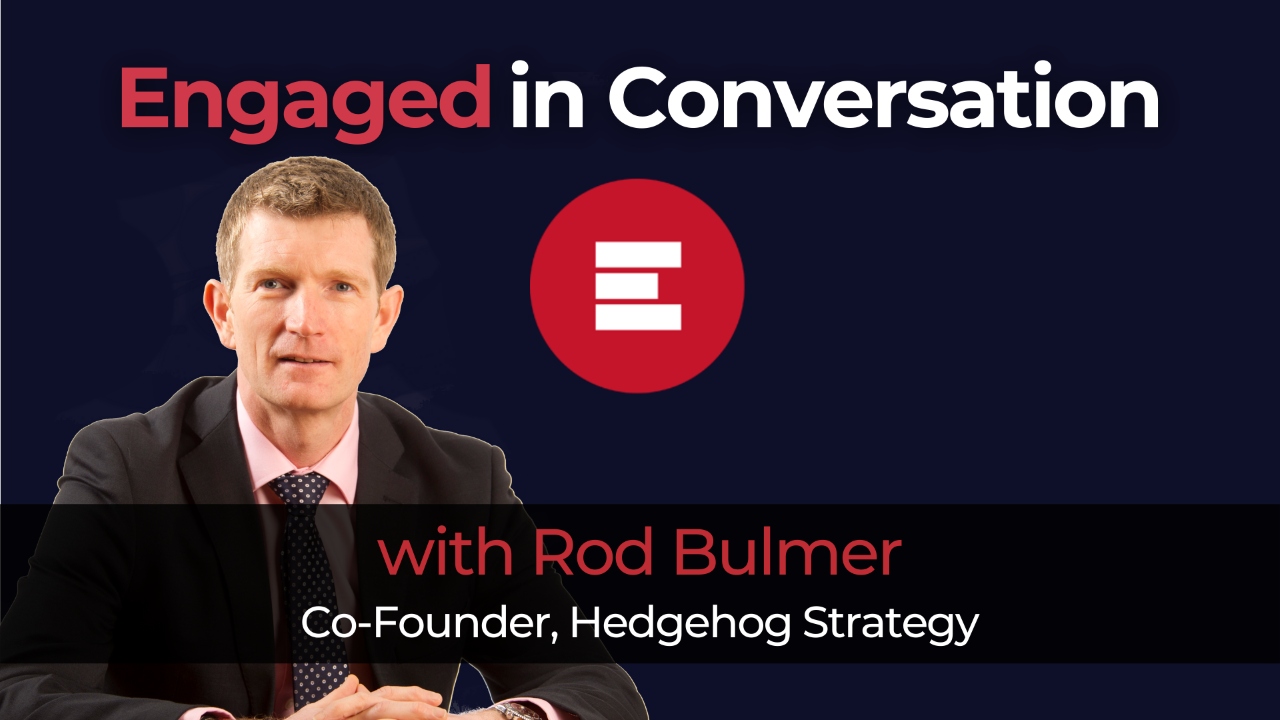 Engaged in Conversation is available on Apple Podcasts, Spotify, Google Podcasts and other major podcast providers.
Share
Back