Same old, same old – why future HR challenges will be familiar ones
26 Mar 2021, posted in Blogs
It doesn't always pay to make predictions (Dec 2019 – "We'll be in a global pandemic by Easter" wouldn't have got much traction would it?) so perhaps we shouldn't definitively pronounce on what the world of work will look like over the months to come.
We have companies looking for opportunistic PR column inches with their 'future of work' pronouncements, which have covered the spectrum: from WFH being an aberration and everyone being back in the office by the end of the summer to whole workforces being offered the chance to WFH for ever more…as if that was somehow a good thing.
The sense, as ever, is to be found somewhere in the middle, with the mooted 'hybrid' model of some days in the office, some at home offering lots of upside, not too much down. But it skates over two issues. One, a huge number of workers don't have a job that they can do from their home office or kitchen table; life for them will be pretty much as it's always been, on the shop floor, on the production line, in the cab, on site. Second, regardless of where people work, or what job they do, the challenge will still remain of how to ensure the best possible employee experience for everyone – and to reap the employee engagement benefit as a consequence.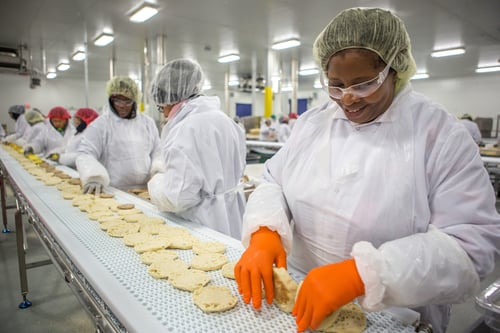 When Covid is firmly in our rear-view mirror, we will still have human nature, worker mentality, workplace environment, managerial style and corporate culture all pressing together and forcing upwards under pressure those perennial issues such as performance and productivity, efficiency and effectiveness, wellness and equality, retention and loyalty, feedback and improvement. There may be a Covid dividend, with workforces feeling more connected and cohesive through their collective efforts; but equally, there may be a Covid penalty, with fatigued or furloughed workers not contributing as they might otherwise.
Either way, soon enough the same old challenge that HR and operational leaders had on their desks before the pandemic will be there again – how to best connect, support, develop and motivate every individual, where 'best' equates to quickly, easily, cost-effectively, compliantly, sustainably. Because place of work doesn't matter in the scheme of things, it all comes down to people.
Even prior to Covid, analysts Gartner were tipping employee experience as a 'one to watch' category in 2021 – a nod to employees' evolving expectations, maybe even entitlements, around their job of work. In reviewing the employee engagement software choices, HRs and COOs may well be drawn to apps predicated on employee experience – that single digital space with 'go-to' appeal for everyone thanks to its onboard tools, content, style and personalisation. Now there's a prediction we do have confidence in.
Share
Back