New colleague engagement project heralded as major milestone for the East of England Co-op
20 Mar 2022, posted in News
Engage Solutions Group (ESG) has announced the signing of the East of England Co-op, further consolidating its position as the 'go-to' engagement specialist for retail.
The East of England Co-op is rolling out ESG's engagement platform and colleague app to 4000 colleagues across 200 locations. The project is a major milestone in the co-op's continuous commitment to investing in internal culture and has been framed as 'putting the co-op at every colleague's fingertips.'
Corporate Affairs Manager Laura Fellingham explains: "Engage is giving us a direct, two-way connection with everyone in our business – which is really important to us as many of our colleagues are out in the field, with no ready access to corporate systems or email. Now that we're all in the same digital space, we're far better able to create a sense of being one team with a shared vision for our co-op.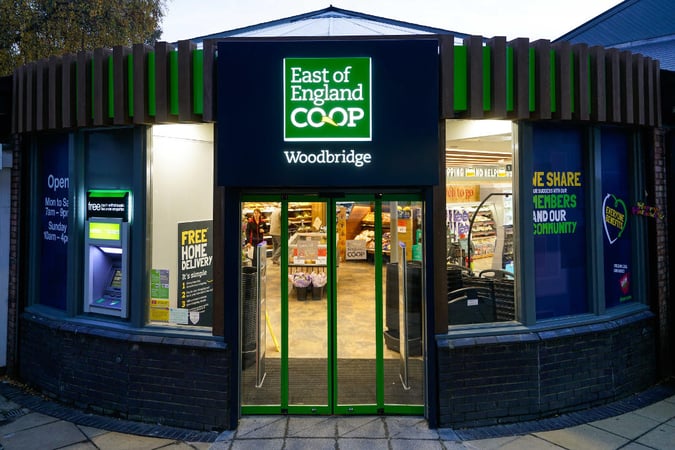 "Our plan is to streamline all formal colleague communications and push them out via the app's feed for easy, timely consumption. But we want to overlay that with less formal, more varied content too: we're encouraging more voices to contribute to better reflect the breadth and diversity of our co-op.
"For example, we've set up a 20-strong team of content editors, drawn from across our co-op, to provide a truly representative mix of news, insights and opinions. With the social tools we have in the app, colleagues can like, share and comment on anything they see, have more conversations, and feedback to the business more easily.
"Our colleague base is not only a force internally but a friend externally too. Championing our purpose to members, supporting our local towns and villages, putting our stores and branches at the heart of our communities, these are key principles for us. Again, we now have a much better means to showcase our work, co-ordinate our efforts and let everyone play a part.
"Future phases of the project will see us move beyond this initial communication focus to leverage more of the platform's functionality and integration options.
"One of the attractions of the Engage solution was that we could deploy quickly at scale. The pandemic only accelerated our desire for efficient, agile and responsive internal communications – and for our reach to be universal. We're now excited to be at that point and are looking forward to the next stage of our engagement journey."
Share
Back