New colleague engagement initiative makes for united Kingdom
11 Apr 2022, posted in News
Engage Solutions Group (ESG) has announced that specialist services provider Kingdom Services Group is going live with its ESG-powered colleague engagement platform.
Kingdom is one of the largest privately run companies in the UK, with over 7000 colleagues operating across ten group businesses: Security, Recruitment, Cleaning, Local Authority Support, Healthcare, Systems, Training, Hygiene, Technology and Medical.
The ESG partnership is part of its on-going commitment to digital transformation and supporting its highly distributed workforce through innovation. The new platform and user app will connect every individual to the business, regardless of location, and put communications, resources and self-service tools at people's fingertips 24/7.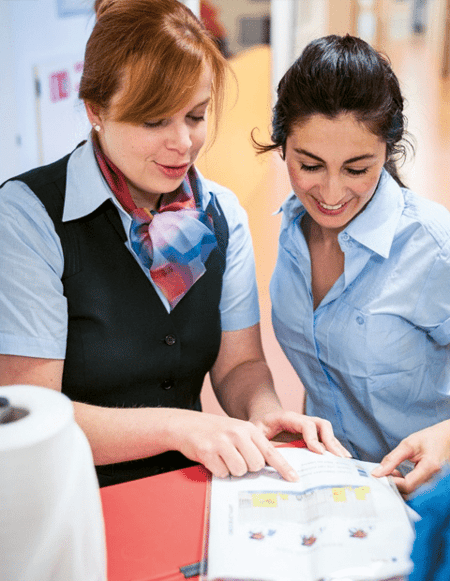 Rob Barton, Kingdom's Group Shared Services Director, explains: "The big challenge is that we are a business with many moving parts – a diverse mix of specialist services with the majority of colleagues non-desked and without easy access to corporate systems; they're all doing very different roles plus there's shift working and regular recruitment so operationally it's very dynamic.
"We needed a solution that lets us reach everyone in a timely and targeted way – for every corporate communication, there are multiple business unit specific messages that we need to send too. We also wanted to be able to hub key systems together and provide single sign-on access – integration is essential for user adoption and convenience, and we have a lot of occuptaional support and benefits that we want to surface more easily.
"Last but not least, we were keen for colleagues to connect and collaborate with each other, and to have a voice and a feedback route into the business. Messaging groups, contact directories, suggestions and pulse surveys are just some of the tools that will help foster a closer community and stronger culture."
Phil Wedgwood, ESG's CEO, commented: "Kingdom is the perfect example of a heavily non-desked, highly mobile, multi-business organisation looking to the latest technology to overcome the challenges inherent in distributed and divisional working. With our platform approach, we've been able to rapidly deliver what is effectively a custom app for all staff – front-end tools and back-end integrations combining to present their personal, branded working world, whenever and wherever they need it."
Share
Back