Food manufacturer Symington's gets taste for ESG
04 Aug 2020, posted in Case Studies
Symington's, the food manufacturer behind household brands including Chicken Tonight, Mugshot and Naked, has selected Engage Solutions Group (ESG) to help drive its three-year people transformation strategy.
ESG will roll out its Engage colleague app to a 700-strong workforce spread across four locations. Two thirds of users are non-desked without a corporate email address and Engage's strong social media-style communications tools are seen as pivotal to effective change, as people director Lisa Rowlinson-Brown explains: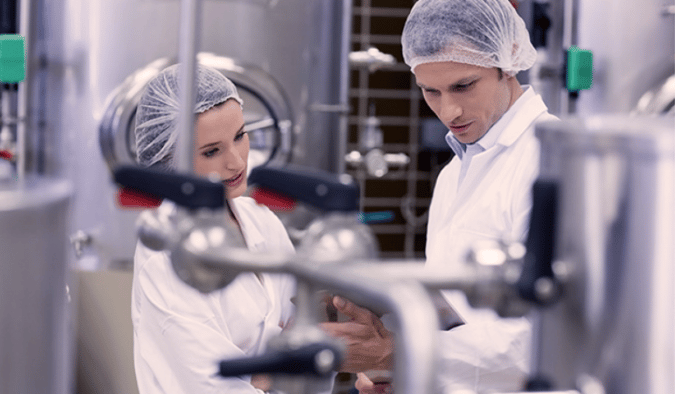 "Internal comms has been a priority for us in recent years but the necessarily paper-based publication of newsletters, bulletins and posters for that universal reach has been resource-intensive. Even before Covid we wanted to be more agile, more responsive, more real-time in terms of the centre connecting with everyone in the business; and we were also keen to encourage more horizontal comms across locations, with teams and individuals able to converse and collaborate more easily.
"The Engage app gives us a great opportunity to digitally enable our business, and to build a company community that embraces everyone, regardless of role or location. A personalised feed for every employee, push notifications, WhatsApp-esque messaging, special interest groups, these are all things that are familiar from our consumer lives and they're all there at the touch of a button. They work across generations and will give us so much scope in terms of content and frequency to take things to a whole new level."
Engage is set to integrate with Symington's existing HR and LMS platforms, and digitise the current reward and recognition and survey processes; the mobile intranet capability will also allow Symington's to migrate off their current static platform in time.
Concludes Lisa: "We want this to be the essential workplace app. It's about giving colleagues a really slick 'go-to' place for all the news, resources, rewards and support that they need day-to-day, and in return the company getting a more engaged, happier and productive workforce."
Share
Back