Engage keeps Liverpool FC at top of engagement league
30 Nov 2023, posted in News
Engage has announced that long-standing client Liverpool FC has re-signed for a further three-year term, with Engage's colleague app continuing to support permanent events staff and its 3000-strong team of matchday and non-matchday workers.
The app has played a pivotal role in strengthening the club's community of event staff, and bolstering the Liverpool family ethos, especially during the pandemic. Pre-Covid, the app also delivered on LFC's early objectives of improving retention, reducing its reliance on agency staff and delivering a better matchday experience for everyone.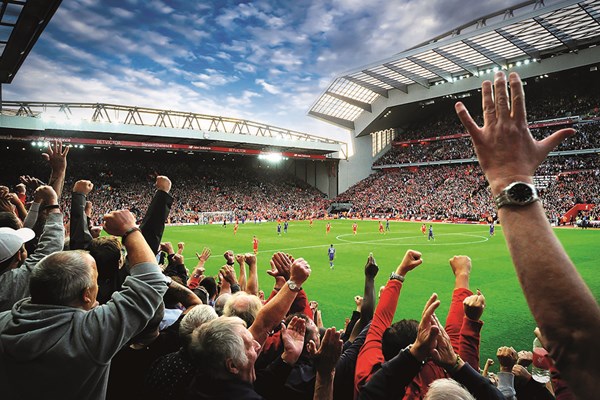 Kelly Griffin, Liverpool FC's Recruitment Senior Specialist, comments: "In normal times, there is a huge amount of competition in the city for matchday staff and every game we need around 2500 of them. We wanted to do more to maintain a solid core of regulars, to make them feel valued and a true part of this club: we couldn't do what we do without them. A more experienced, enthusiastic and loyal team adds to operational effectiveness and lessens our dependency on agencies, as well as minimising recruitment and onboarding costs.
Having something that's precisely tailored to everyone's needs, but which they can download in seconds to their smartphone and be instantly at home with has been pivotal to the whole engagement effort. Regular, targeted communications, easy access to key information like contact numbers and fixtures, instant push notifications on matchday, post-match pulse surveys, thank you cards, shift updates, training resources, they've all helped change the game.
And of course, over this past year, it's also given us an incredibly flexible, powerful tool to continue to support and sustain the community in the absence of matchday crowds. Normal life may have been interrupted but our connection and commitment to such a key group has been strongly reinforced. And soon, we hope we can welcome the crowds back and with them 3000 happy app users."
John Porter, Engage's commercial director, comments: "The experience of LFC highlights the challenges faced by sporting clubs and arenas when it comes to mobilising, managing and motivating a large corps of casual staff. The Engage app has been a real enabler, as it just brings all the essential tools together in one 'go-to' place, and makes relevant, personalised communications quick and easy. As a Reds fan, I know they're in a different league already but now their staff engagement is there too!"
Share
Back