Engaged in Conversation with…Richard Clark
11 Oct 2021, posted in Blogs
We're delighted to be launching a new podcast series – Engaged in Conversation. Each episode will feature Engage CEO Phil Wedgwood in conversation with a CEO drawn from our client base, informal, wide-ranging interviews that will come at engagement from many different sectoral, cultural and operational angles and aim to build a greater understanding of its merit and value as a business discipline.
In this launch episode, Phil talks to Richard Clark, CEO of serious injury solicitors CFG Law. Having spent many years in the legal technology sector prior to taking the reins at ESG, Phil was keen to dive back in and talk engagement in legal – and Richard didn't disappoint.
Formerly a member of the senior leadership team at Irwin Mitchell and Berg along with a number of senior roles within the Banking industry, Richard joined CFG as COO in 2017 before his appointment as CEO in 2019. Richard and his colleagues are now focused on developing a business that has a genuine purpose of helping all those affected by injury. CFG is rapidly transitioning into a truly national digital law firm for those who need its support the most, opening a new office and three consulting offices during lockdown in support of these ambitions.
In a wide-ranging interview, Phil and Richard explore engagement as very much a mission for the C team, the catalysts for an engagement program, how it address some of legal's systemic challenges, the value of everyone in the business having a voice, the move to mobile-first and what normal will look like for firms like CFG as we move on from Covid.
Engaged in Conversation is available on Apple Podcasts, Spotify, and all other major podcast providers.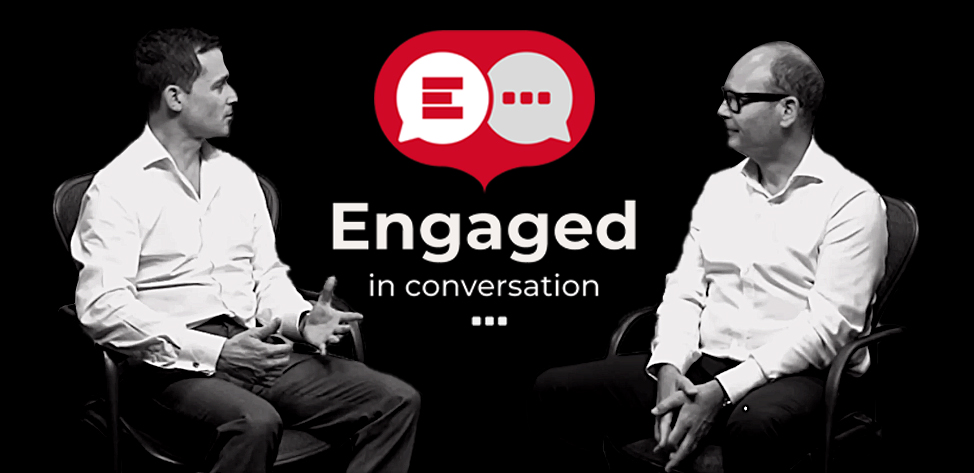 Share
Back