Engaged in Conversation with… Juergen Maier from vocL
07 Feb 2022, posted in Blogs
It's time for another Engaged in Conversation podcast!. In this episode, Engage's CEO Phil Wedgwood talks to Juergen Maier CBE, Co-Founder of business social platform vocL, Vice Chair of The Northern Powerhouse Partnership, and formerly CEO of Siemens UK.
He is a passionate advocate for a new post-covid politics and economics, which he believes should provide stronger leadership for innovation and technology led 'frontier industries' and industrial tech start-ups.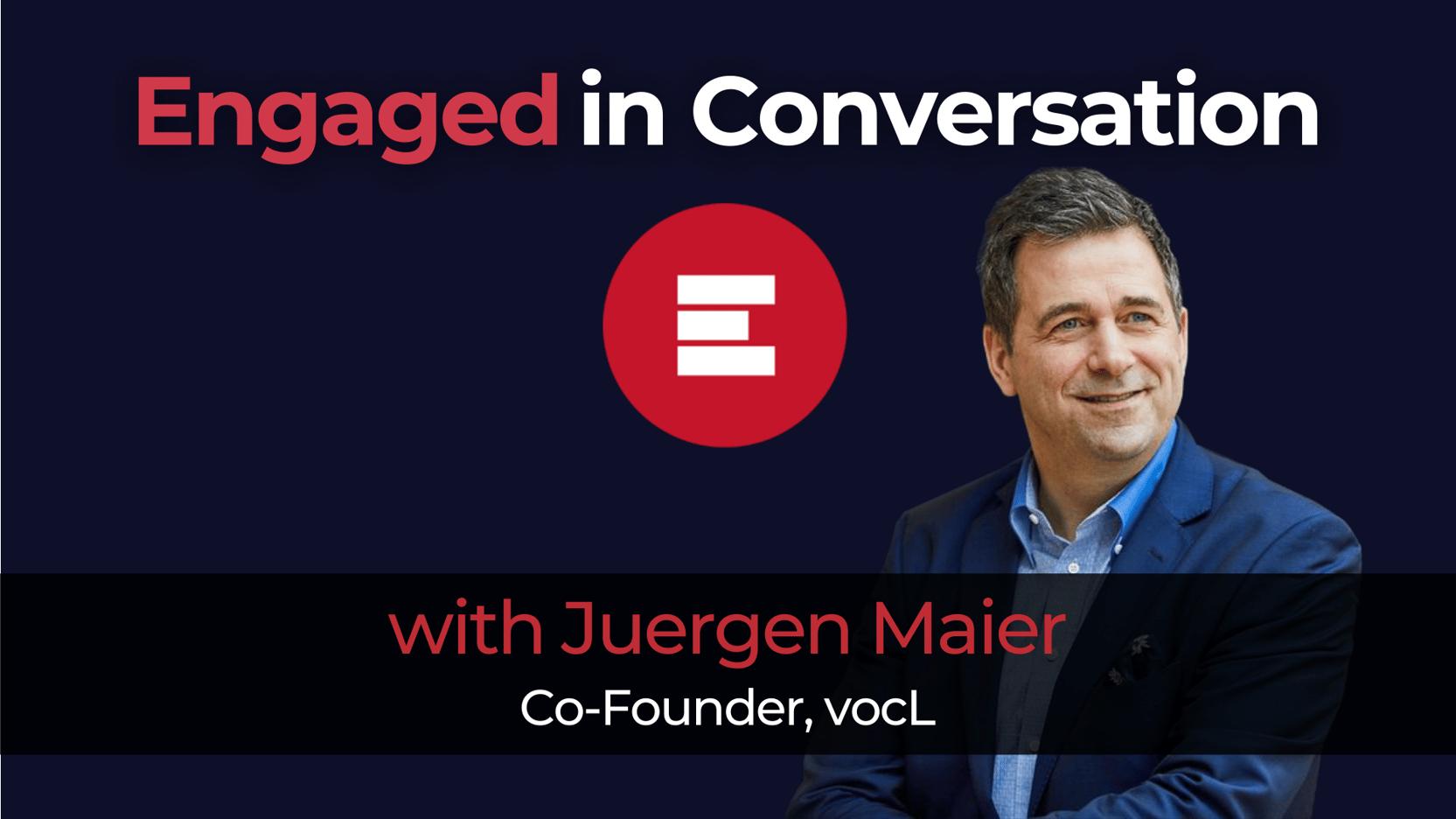 Engaged in Conversation is available on Apple Podcasts, Spotify, Google Podcasts and other major podcast providers.
Share
Back