Engage 'fluxes' muscles with high profile insurance win
03 Aug 2022, posted in News
Adrian Flux, the UK's largest specialist motor insurance broker, has become the latest win for Engage Solutions Group (ESG), consolidating its position as the 'go-to' engagement platform provider for the insurance sector.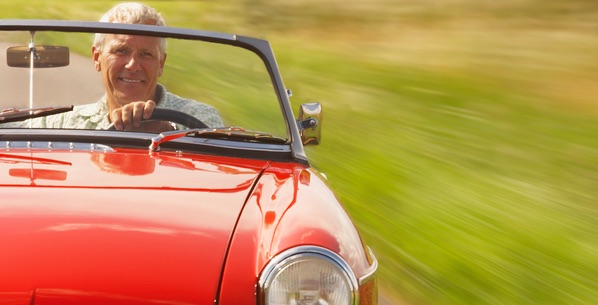 The broker is rolling out its Engage-powered employee platform to over 1,200 staff working from four office locations and remotely. The deployment is a key part of an internal investment and transformation program to improve communication, engagement, and experience, with the aim of boosting staff retention and acquisition, as well as operational performance and efficiency.
Adrian Flux's Robert Balls explains: "What Engage is giving us is the connectedness and cohesion we need at a time when we have never been more distributed as an organisation – and which is set to continue given the attractiveness of flexible and remote working amongst our recruitment pool.
"We now have a centralised engagement platform and front-end app that at a stroke allows us to do what we have been doing but better; bringing in new features that let us do more; and enabling a far more agile approach generally to employee needs and operational change.
"So instead of internal email streams, we can now deliver 'little and often' news and critical updates into a colleague's feed, to be consumed at a time to suit them. We can also measure how well our content is being consumed, something we had no visibility of previously. For an important procedural notice, the ability to audit 'read' status is invaluable. Similarly, the communication and collaboration tools give us a compliant alternative to WhatsApp, an excellent swap not just for its familiar interface but also because it has far more functionality built-in.
"The platform has given us the opportunity to totally revitalise the intranet experience – we've always had good information available, but it's not always been easy to find. Now everyone, regardless of location, has one-touch access to a wealth of resources that have hitherto been largely hidden to them, with push notifications providing handy alerts to important additions.
"Equally important is the creation of a structured recognition framework. Again, recognition and reward is something that we have traditionally done, but it's been a little ad-hoc and sometimes under the radar, and we need to be much more consistent if we are to drive up satisfaction and retention. The platform gives us so much scope to properly champion success and effort while also eliminating wasteful manual processes – from streamlining nominations and awards to socialising achievements across the whole business to system-enabling friend referrals.
"As the project rolls forward, what maybe excites us above everything is the future potential. The platform from Engage is so customisable, so integration-friendly that we can build out from what we have today and take it in whatever direction we need. We have ambitious growth plans, and you need the agility and capability to support them. With Engage, we have that covered from both a technical and advisory perspective."
Engage has rapidly become the insurance sector's favoured colleague and customer platform provider, with clients including global giant The Ardonagh Group, Direct Line, Bravo Network and Principal Insurance.
Share
Back