Engage confirms that it has been appointed by one of the UK's leading automotive Parts suppliers
07 Sep 2023, posted in News
Engage Solutions Group (ESG) has confirmed that it has been appointed by one of the UK's leading automotive Parts suppliers to deliver a new enterprise engagement solution. PartsPlus, owned by Ford Motor Company, will work with ESG to roll out a new central engagement platform supporting both Colleague and Customer Mobile Apps.
PartsPlus supplies automotive Parts and lubricants for all vehicles through their Omnicraft, OmnicraftPlus, Genuine Ford and Motorcraft brands. Over 1,300 Parts specialists work across 60 Centres nationwide to support Customers in independent garages, vehicle repairers and bodyshops.
This significant investment in engagement technology comes as PartsPlus looks to strengthen its cultural and brand identity as an 'all makes' supplier, rather than exclusively Ford. A key part of that process is making the 'PartsPlus experience' a digitally-enabled, first-class one for both its internal and external audiences.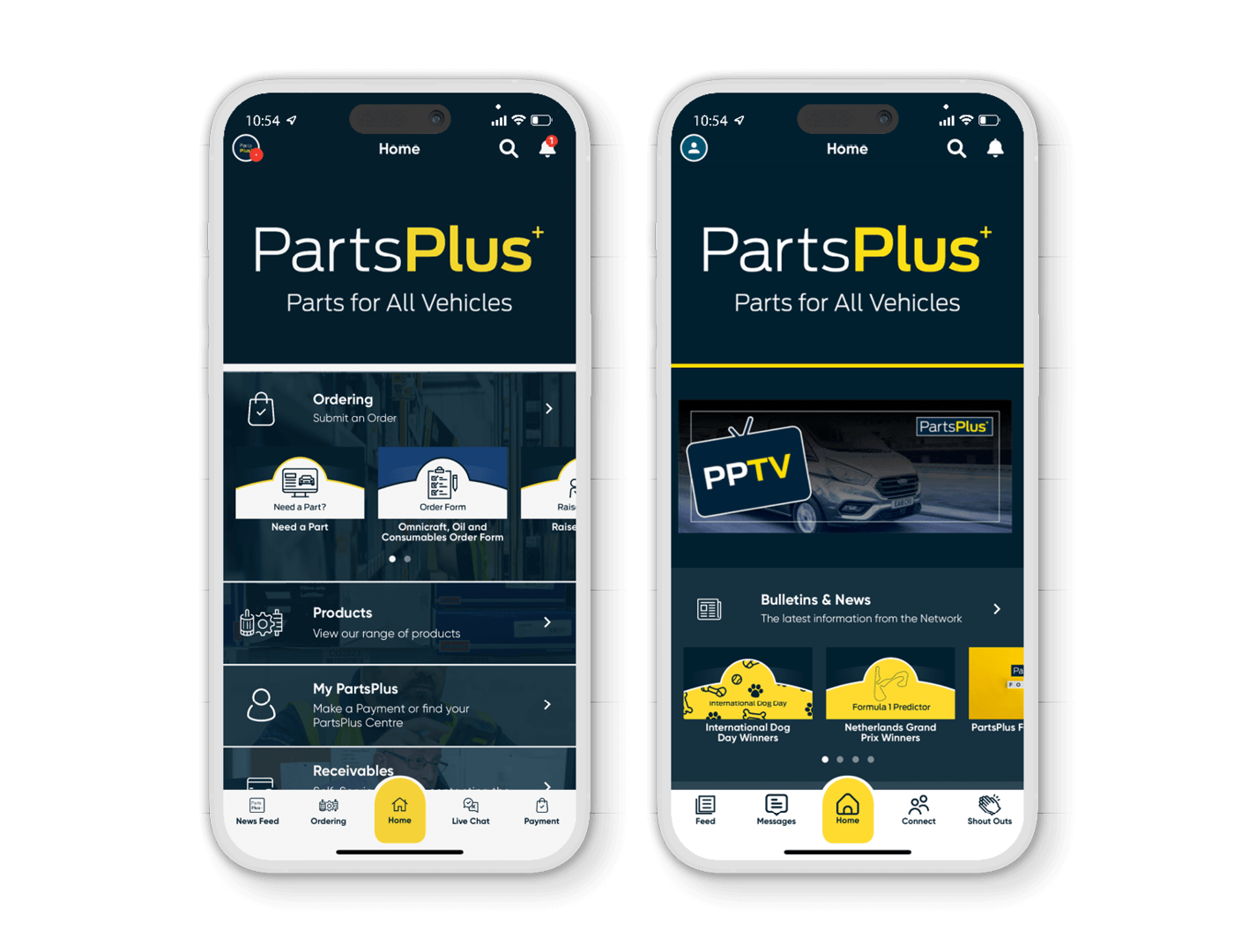 Richard Allott, PartsPlus's Operations Director, explains: "To be the Parts supplier people want to work for or entrust their business to, you have to keep moving forward and embracing the best and newest technology. We want our Customers and Colleagues to have the best possible experience and that calls for a big digital transformation push. The functionality we're offering via the mobile Apps will take communication, support, convenience, efficiency and sustainability to a new level.
"We have an amazing team spread across the country and our Colleague engagement strategy will connect everyone directly to the heart of the business. There's no limit to what we can deliver straight to their phones, anything from quick information updates to uniform ordering. It also allows us to stream PPTV, our primary communications channel, via the App so Colleagues can watch it anytime, anywhere.
"We see the Customer App in the same spirit, doing as much as we can to make a Customer's interactions with us effortless and our wider relationship more enjoyable and engaging. Simplifying ordering, payments and returns; launching new product information, personalising promotions, providing Customer feedback and having some downtime with PartsPlus gamification."
Phil Wedgwood, ESG's CEO, comments: "This is certainly one of our most exciting enterprise engagement projects to date. PartsPlus wants to transform its relationships with thousands of individuals and businesses by putting the best in engagement technology at their fingertips, enabling and empowering both Customers and Colleagues. The ambition being shown is a testament to the company's commitment to being both the employer and supplier of choice in the automotive Parts market."
Share
Back